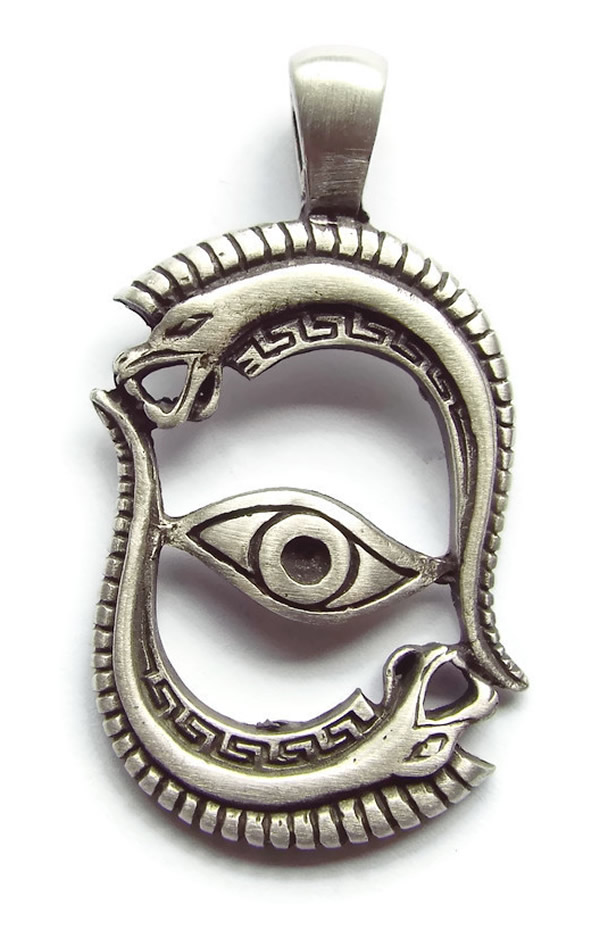 Nordic Charm Pewter Pendant - Victory
£4.50
Part of our range of pendants inspired by traditional Viking and Nordic art.
This Viking style pendant has an eye surrounded with stylised serpents, making a totemic reminder that success depends upon vigilance and wisdom.
Made from nickel-free pewter.
The pendant measures 26mm across x 48mm high (including bail)
Pewter is an attractive metal which has been used for the production of household and other items in Britain since Roman times. It is an alloy of tin, the fourth most valuable metal, and small quantities of other metals, which give strength to the final product.
| | |
| --- | --- |
| Size: | 26mm across x 48mm high (including bail) |
| Colors | Silver |
| Material | Nickel Free Pewter |